When seeking to protect the home, the key to security is a great lock. The best cylinder locks and high security door locks are those which require locksmith services should the homeowner get locked out. With that in mind, consider first some of the things which make a lock not just good, but great.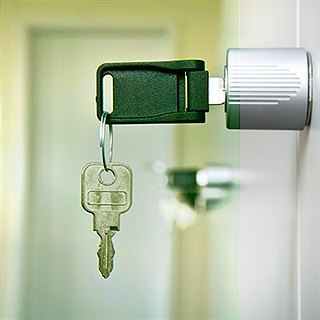 * Key Variations – The more possible combinations a manufacturer develops for their locks, the lower the likelihood that someone can come up with the key to fit that lock.
* Tight keyways – The tighter the keyway (keyhole), the tougher the lock will be to pick.
* Sturdy exterior – A strong exterior casing and components make the lock more difficult to damage when forced entry is attempted.
* Quality interior – Quality parts within also resist forced entry, thus providing additional protection to the home.
When seeking a great standard residential or high security door lock, these are the features which are most important. Following are the top 5 replacement cylinder lock brands for any home and the reason these are considered the best.
* Kwikset – When it comes to deadbolt cylinder locks, Kwikset makes the best and the prices are reasonable.
* Schlage – One of the best rated manufacturers in the world, Schlage offers not only excellent residential locks, but also commercial door locks. Pricy, but well worth the added cost.
* Medeco – Responsible for protecting the majority of high security structures in the U.S., Medeco high security door locks are considered the best.
* Assa Abloy – Assa is leading the way in improvements to the number of possible combinations available in a lock. By developing a split pin system, Assa high security door locks have a multitude of key combinations in use.
* Mul T Lock – Mul T Lock offers a variety of locks, from pretty good to amazing. One of the best features in many models is an additional slider track on the key. This tightens the keyway and adds another layer of security against lock picking.
In addition, when choosing a cylinder lock for the home, be sure to get one with a deadbolt which is at least 1-inch-long. Look too for a metal box strike which has been reinforced and when installing, use 3 inch screws for the most secure fit. Finally, remember that a dead bolt is the most secure type of lock because a credit card cannot be used to gain entry as with key-in-knob locks. Remember, the key to home security is a great lock.